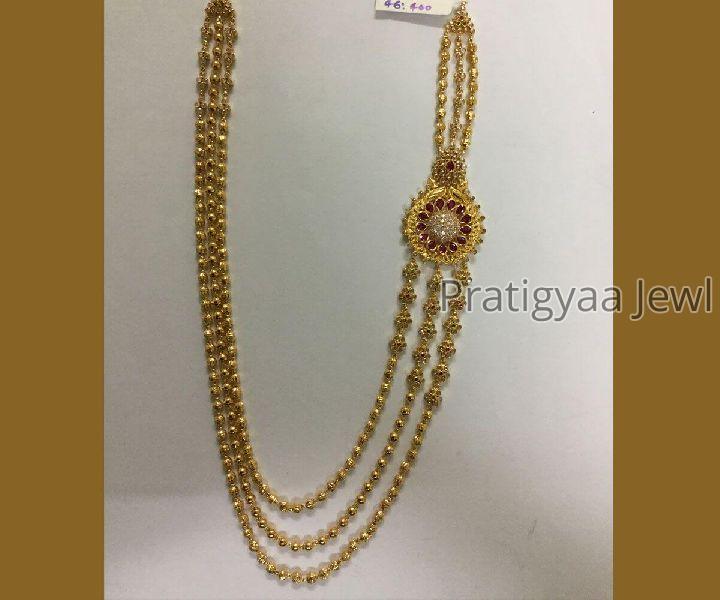 Before buying any gold chains, you mark their possible designs & modifications. You observe whether it looks wonderful or not while wearing it. You purchase such pieces that are suitable with their subtle design and fit in the budget.
Many of us still have no idea about the journey of raw gold to the scintillating design. It is a complex procedure where jewellers put their efforts into manufacturer the amazing Studded Gold Chain. You must know some of these factors before purchasing any gold piece for a specific ceremony.
Process of Payment:
When you buy any jewellery from retailers, you pay for the design, gold rate, and the making charges as well. The prices may vary as per gold purity, other factors, and overall craftsmanship. The final price is decided by the manufacturer.
Price is calculated by the addition of the amount of gold present in the jewellery piece and making charges with GST. GST is only 3% in gold, and it also may vary according to the purchased amount. Gold rate is marked the same as per the current market price while making charges will vary. You may also verify its live rates in the nearby cities that are potential destinations for gold business.
About Making Charges:
It is the charges incurred during the production and design phase of the jewellery. In simple, you are paying the transformation charge of raw gold to the fine graded jewellery piece. Gold purity is also considered for applying the making charges.
Gold is made durable and stronger by adding alloys with it. It is turned into moulded pieces of jewellery by superior craftsmen. If you are possessive about advanced design, you need to pay for more significant charges in making. As per current govt rules, weighted jewellery is to be BIS Hallmarked for certifying its purity. Making charges indicate the price of manufacturing jewellery per gram.
For studded chains, rings, air-rings, the charges would vary. Making charges are on top of the potential jewelleries in the main city area as they generate reasonable profit from it. Jewellers use their precious brains to calculate such charges as per the business rule. Some jewellers are happy to have the fixed rate while others apply the charge for a percentage of metal weight. For hand-made and machine-made jewellery the charges would vary as machine-made things are of low cost. If you are looking for simple gold coins, there is nothing like making charges.
For wedding ceremonies, the gold pieces are charged up to 25% of the overall price. Studded Gold Chain Manufacturers in Mumbai have very delicate work, and that is why visitors need to bear a lot of making changes in this process. You may find some online markets where you have some discounts from ruthless making charges.
Sometimes, jewellers are fonder of wastage charges so that they are not at any loss in this business. It includes cutting, melting, and shaping wastage, and then make new jewellery from it. For stone or alloys, you may find more wastages, hence charges would vary.