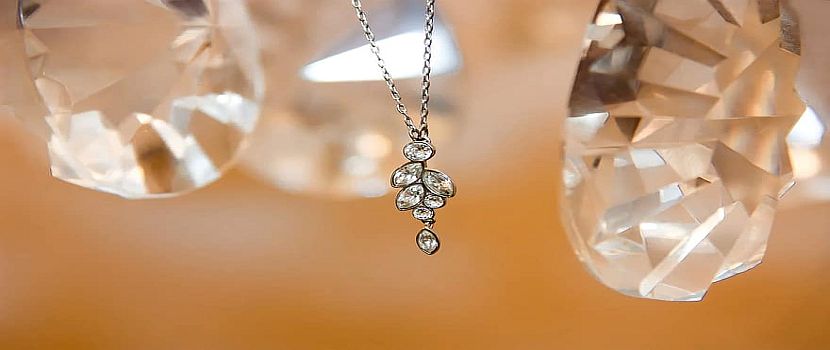 One adornment and many different styles, a Semi Antique Gold Choker gives a woman the flexibility woman to flaunt it in multiple ways. Chokers are the neck hugging Jewellery available in various styles and patterns. Chokers have regained popularity in recent times.
It is an item which has popped out from the prehistoric times when the woman used to adorn their necks with different items made in leather, metal, beads etc. This has slowly transformed into gold Chokers.

Semi-Antique Gold Choker Designs

Narrow Collar Semi Antique Gold Choker designs:

The narrow collar gold chokers are motivated from the western country women who use leather and other beaded decorations. They perfectly fit the neck, giving an unseen elegance. These neck chokers are popular in western countries initially they were the leather bands which were Indianized and turned to a beautiful choker necklace.

Wide Shoulder Semi Antique Gold Choker designs:

The wide Shoulder chokers are motivated by the armours of the Roman era soldiers. They have initially been used to protect the soldiers from the wrath of the sword. These armour accessories swiftly made their way underneath a goldsmith's snip, tweaking it to be golden armour around the delicate neck of a woman.

Gold Pearls Semi Antique Gold Choker designs:

A pearls choker with golden themes in trend since ancient times; the Mughal era choker set design finds resonance even till date. The pearls smoothly take the curve of the neck, making the Chokers look elegant.

Bib Gold Choker Designs:

A Bib Choker is like the wide Shoulder Choker with minor design variations. It is interspersed from neck till the collar bone. It is fondly called as Bib because of its sheer size.

Bosom Semi Antique Gold Choker designs:

A Bosom choker spreads itself vertically below the neckline creating it aptly as solo Jewellery for any outfit. A bosom Choker is ideally set in CZs or other precious and semi-precious gemstones.

Gold Choker Sets

Modern choker necklace sets come with a pair of lovely earrings and bangles that match the details of the choker; Choker Jewellery sets have picked their admiration in recent times, they go well with both western and modern wear too.

Plain Gold Choker Necklace:

Plain gold Chokers are a simple version that is obtainable in various price and weight ranges. The Plain gold Chokers are infused with different designs, expel the shine and auspiciousness of yellow metal and carry a tinge of tradition with them.

Semi-Antique Gold Choker Gemstone (Ruby & Emerald) Studded Choker:
Gemstones both precious and semi-precious are studded into the Chokers making them look perfect for Indian outfits. The gemstone Choker sets can be matched with the vibrant colours of your outfit.

Antique Gold Choker Models:

Simple gold Choker designs can be transformed into Antique Chokers by running them through the Antique workmanship process. All the gold Choker designs can be transformed into antique chokers also. They carry a relic element with them, making them a preferred bridal Choker Necklace.

Is the option available to customize our semi-antique gold choker necklace?

Didn't find the right match for your taste or liked a Choker Necklace online, Gold Choker manufacturers Mumbai bring us the design and we will custom make it in record time. A simple image of a gold choker design is all you would want to customize. You can also request to personalize an existing choker necklace to make it trendy by adding south sea pearls, rubies, and emeralds or other design modifications that you may have. You can also make a gold choker set by adding a pair of complementing earrings to it.

Can Semi Antique Gold Choker available on EMI?

You can get home gold choker necklace EMI. Semi-Antique Gold Choker manufacturers Mumbai offer its customers an easy EMI option to pay for your favorite Jewellery. The EMI is calculated as per the existing gold rate on the day of purchase along with other interest charges as applicable