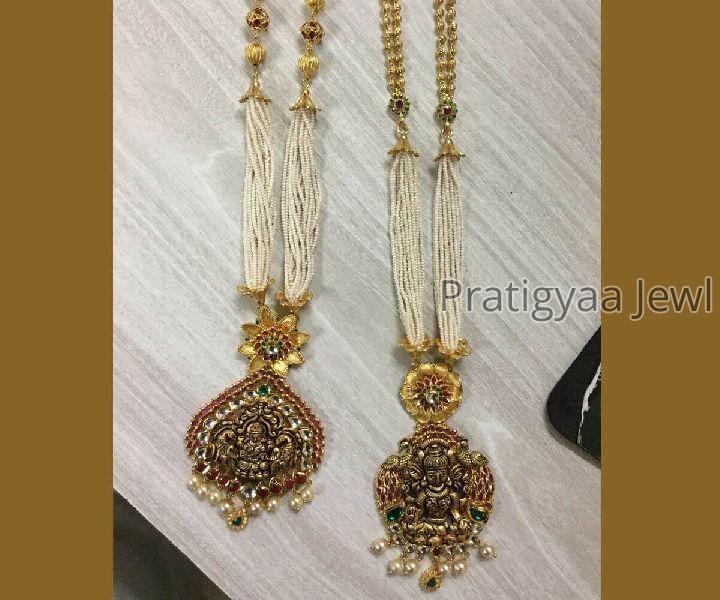 Jewellery has been an integral part of many women's lives. They use various types of jewellery to adorn themselves. All these jewellery are designed using stones, gold, silver and much other precious stone but what remains irreplaceable is pearls. Pearls are something that gives a very timeless look to the jewellery and the person who wears them as well. Pearl jewellery such as earrings, pendants, necklaces are loved by all and they are worn on different occasions. The beauty and simplicity of pearls are such that one can wear them for daily wear and the elegance and charm is such that they can be worn for parties, festivals and celebrations as well.
One thing that makes pearls so different and special is the antiqueness to them. With some amazing antique pearl collection necklaces, you can beautify yourself in the best possible manner. Be the show stopper of any event or the centre of attention by donning a beautiful pearl necklace or stylish drop pearl earrings and you are all set to rock the look.
Know your pearls and show them with pride
Pearls are available in different shape, colour, surface quality, size and more. Depending upon all these factors, the price of the pearls is decided and depending on these factors, you choose the pearls you like. Usually, original pearls have a gritty texture or tiny scale-like imperfections which is not seen in artificial pearls made of plastic or glass. Whenever you see a perfectly smooth pearl, do not get swayed away with the beauty and shine of it. You might be mistaken for it to be a real pearl when it can be a fake one.
Riches that last longer and jewellery that beautify you
With so many types of pearl jewellery available in shops, you need to know the type of pearl you are buying. Antique pearls that have been in use and stored for longer times have a different charm and look to them. Usually, wild pearls are costlier than cultured pearls because of the size, colour, texture and much more. To test a vintage pearl, do the tooth-test. You just need to hold the pearl against the bottom edge of your tooth and you will feel a slight grit that is missing in artificial or synthetic pearls. Another way to identify if the pearl is fake or real is to check for rings around the drill hole which does not show in artificial pearls. The last method to check for real or fake pearls is that the size of each pearl in a string will be different from one another. If you find them to be similar in shape and size then they are likely to be fake pearls.
The above-mentioned ways are natural methods to check if the pearls are fake or real. There are many other ways through which you can check if the pearl is fake or real such as using tools and techniques. However, if you want to test them quickly, then you can follow the above processes.
Buy the best from reputed suppliers
You will see that numerous suppliers in the market claim to sell real pearls and that to antique pearls. However, you need to double sure that you check with some of the best Antique Pearl Collections Necklaces suppliers Mumbai so that you get the best and genuine product. Make sure to check with your friends and family if you have any doubt so that you do not end up getting something fake.
With a lot of enthusiasm and excitement, women buy pearls and if they turn out to be fake, you might get upset. This is the reason why you should do some research and but only from reputed suppliers and dealers so that you are not cheated by anyone. Most of the Pearl Collections Necklaces Manufacturers Mumbai provide a certificate of authentication along with the pearls they sell which are more than enough for you. You should make sure to check with such manufacturers and suppliers so that you get what you are looking for.